Python Training In Jodhpur
Python is a general-purpose programming language that is evolving ever more widespread for data science. Organizations worldwide are operating Python to reap understandings from their data and achieve a competitive periphery. Python is an uncomplicated, flexible programming language. Along with Javascript, it's become one of the prevalent programming languages, utilized by coders, businesses, and governments – for both short and large-scale applications. We at OILab Learning provide best python training in Jodhpur.
Python Course Certification Training
OILab Learning is committed to providing the whole IT community with test and certification programs of the highest quality. We are proud to offer professional certifications designed to provide industry recognition of knowledge, skills and proficiency in Python programming. With the growing need for Python programmers, as well as other programming professionals, it is now more important than ever to gain recognition for your programming expertise and be able to prove your skills .
Make your career in Python with OILAB's Python Training course in Jodhpur and get Certificate & Job Placement.
Are you interested in learning Python, one of the most popular programming languages in the world? Look no further! Oilab Learning is here to provide you with the best Python training in Jodhpur. Our comprehensive course, along with the added advantages of certification and job placement assistance, sets us apart as the leading platform to deliver best python training in jodhpur.
Python has gained immense popularity due to its simplicity, versatility, and extensive range of applications. Whether you are a beginner or an experienced programmer, our Python course in Jodhpur is designed to cater to learners of all levels. With Oilab Learning, you can access high-quality online Python training courses from the comfort of your home.
Our online Python course in Jodhpur is carefully crafted to cover all the essential concepts, including Python syntax, data structures, object-oriented programming, web development, and more. The course curriculum is regularly updated to ensure that it aligns with the latest industry trends and practices.
Course Features
Duration:01 Months
Skill Level:Beginner
Assessment:Yes
Certificates:Yes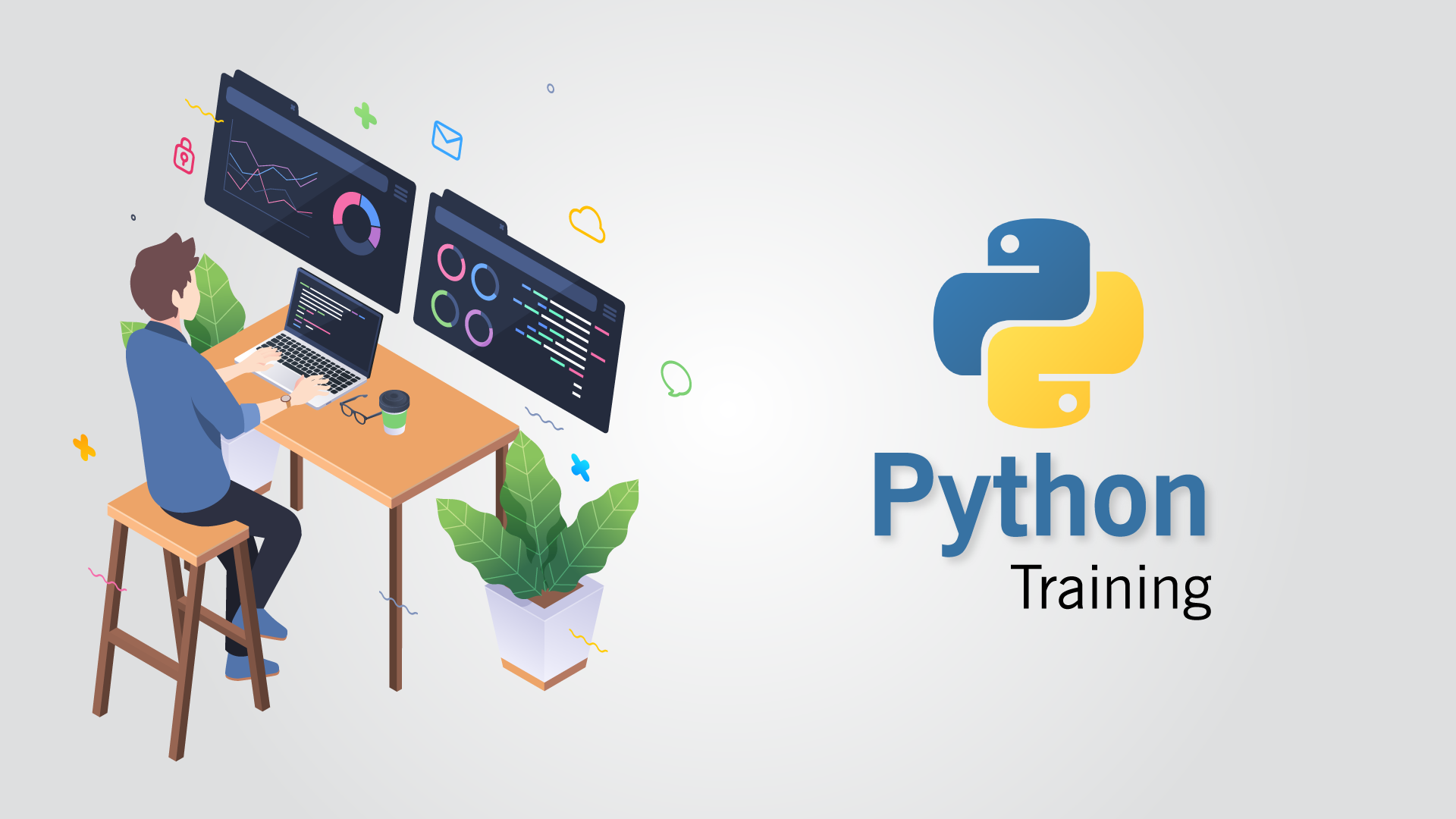 At Oilab Learning, we understand that practical experience is crucial in mastering Python. That's why our online Python training in Jodhpur emphasizes hands-on projects and assignments that allow you to apply your knowledge in real-world scenarios. Through these practical exercises, you will gain confidence and develop the skills necessary to tackle Python programming challenges effectively.
Upon successful completion of our Python Certification training in Jodhpur, you will receive a valuable certificate that showcases your proficiency in the language. This certificate can significantly enhance your resume and open doors to a wide range of career opportunities.
Furthermore, Oilab Learning goes the extra mile by offering job placement assistance to our Python training graduates in Jodhpur. We understand the importance of launching your career on a strong foundation, and our dedicated placement cell actively connects students with job opportunities in the industry. We provide resume building assistance, interview preparation sessions, and support throughout the job placement process to ensure your success.
Take the first step towards becoming a proficient Python developer with Oilab Learning. Enroll in our online Python course Certification in Jodhpur and unlock a world of opportunities.
In Advanced Python course syllabus of OILab Learning, you will see-
Have a fundamental understanding of the Python programming language.
Have the skills and understanding of Python to confidently apply for Python programming jobs.
Acquire the pre-requisite Python skills to move into specific branches - Machine Learning, Data Science, etc.
Add the Python Object-Oriented Programming (OOP) skills to your résumé.
Understand how to create your own Python programs.
Learn Python from experienced professional software developers.
Django-Python Training Course in Jodhpur with Live Projects and Job Placements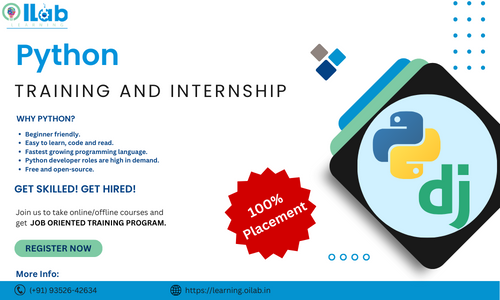 Are you looking for a comprehensive Django-Python training course in Jodhpur? Look no further than Oilab Learning, the leading institute offering top-notch Django training in Jodhpur city. With our industry-focused Django course in Jodhpur, we provide aspiring developers with the opportunity to master Django, enhance their Python skills, work on live projects, and secure job placements.
Django is a powerful and popular web framework written in Python, known for its efficiency, scalability, and ease of use. Our Django training in Jodhpur is designed to equip you with the knowledge and skills needed to build dynamic and robust web applications. Whether you are a beginner or an experienced programmer, our course caters to learners of all levels.
At Oilab Learning, we believe in hands-on learning. Our Django-Python training emphasizes practical implementation through live projects. Working on real-world scenarios and projects enables you to gain valuable experience, apply your knowledge, and develop problem-solving skills. These projects are carefully designed to cover various aspects of web development using Django, including database integration, user authentication, form handling, and more.
Enroll in our Django course in Jodhpur and unleash your potential in the world of web development. With live projects, industry-focused training, and job placement assistance, Oilab Learning is your gateway to a successful career in Django and Python development.
Certificates brings efficiency and accuracy to a company. Getting a certificate in Open source programming language will help an individual learn more about it. So don't think too much, just kickstart your career with us and visit https://oilab.in/
OIlablearning is considered to be the best institute that provides the best Python training in Jodhpur. It also provides online sessions for your safety so that you can learn from home. It helps you in improving your skills. They have a good infrastructure with good amenities. I think the future of Django is closely connected to the future of the Python language itself. Python is a language great for beginners and for experts in programming as well and I think its future is bright. Anyway if you're planning to develop websites and web services, Django is the perfect starting point.
FAQs
Yes you can be a professional in python with Oilab learning within 3 months of our training program and internship opportunity.
The fee for a Python course in Jodhpur is on average 20000. But at OILAB you can get exclusive discounts on the training and learn Python programming at just INR 15000
Python is one of the easiest programming languages. It is super beginner friendly and a great coding language to jumpstart a new career path. With OILAB learning you can learn Python within a short duration which is designed to cater to learners of all levels.
OILAB's Python Certification Training Course in Jodhpur with Live Projects and Job Placements is the best course for python in jodhpur city.
Yes, Since Python is a general-purpose programming language, it can be used for a wide range of applications and commonly used for web development, data analysis, scientific computing, and machine learning.So, if you learn Python with OILAB learning, you'll be able to work on a variety of projects and have many job opportunities.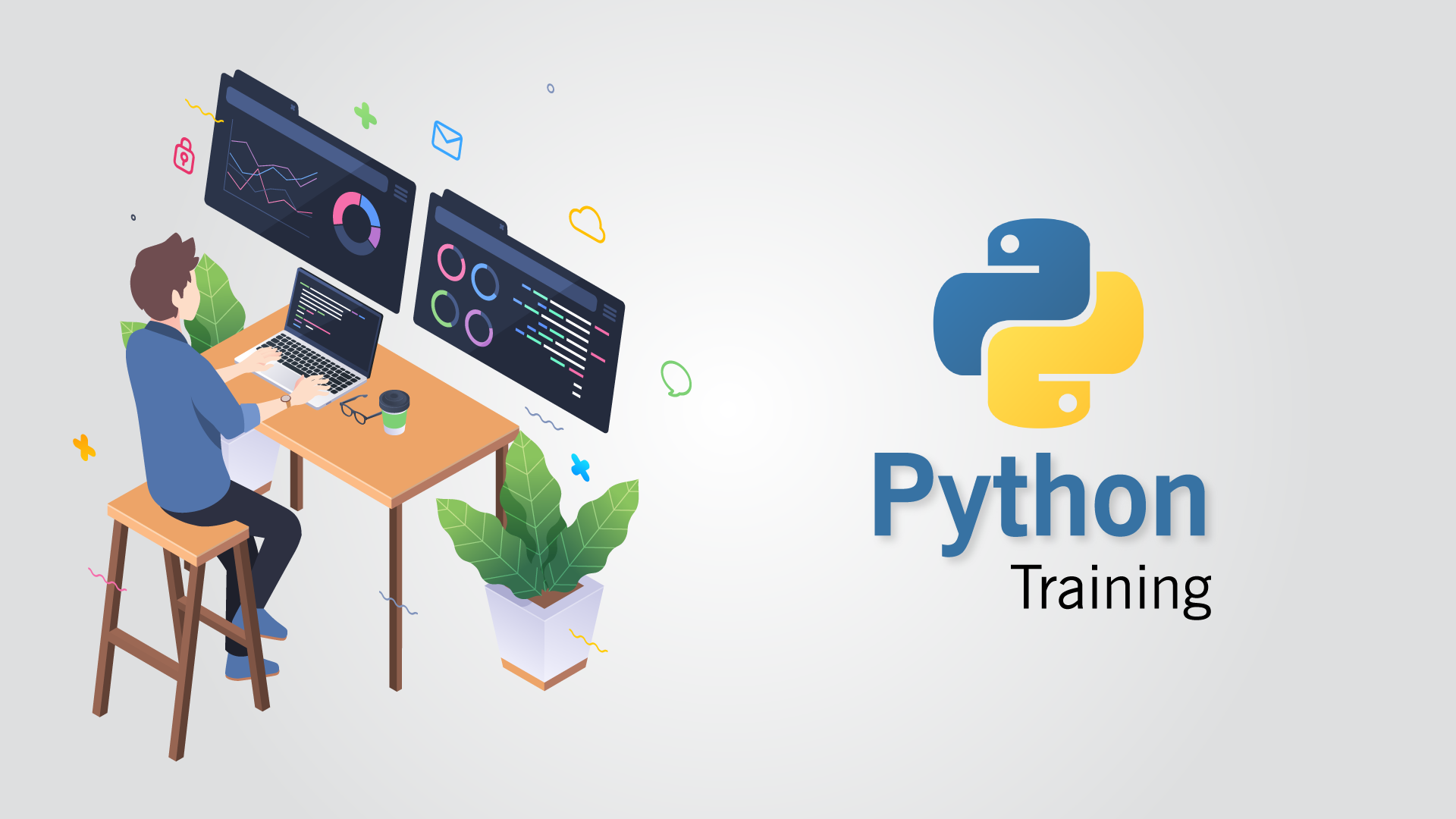 Course Circullum
See why millions of people turn to OILab real-world experts to learn Python. Learn at your own pace with hands-on exercises and quizzes. Our courses are frequently updated so you'll always be working from the latest information.
Introduction -> work area (web, gaming, MI, Data analytics )
Python Installation
Environment Setup (running python script with hello world example) / IDE Guide (vs/ Pycharm)
Variables
Comments
Operators
Data Types -> (List, Dictionary, Array, Set, Tuple)
Conditional statements
Class / Objects
Scope
Functions
Nested Functions
Decorators
Scopes
Map
Lambda
Comprehension
JSON
Iterators
Regular expression
Global, Break, continue , length, range, xrange, os
Importing Modules
Inheritance
Encapsulation
Exception Handling
Datetime module
Inheritance
Encapsulation
Exception Handling
Working with files
Cronjobs
Advance Python
Django Framework
Django REST Framework
Pandas -> handling csv/json/excel files
Mysql connection with Python and data insertion
Multithreading
Multiprocessing
Pymongo
Scraping -> selenium / BeautifulSoup / Webdriver
Postman
Csv
Requests
DJANGO
FLASK
TORNADO
WEB2PY
BOTTLE
CHERRYPY
FALCON
PYRAMID