Full Stack Web Development Training in Jodhpur With Job & Certificate
Our with guaranteed job placement and a prestigious certificate to jumpstart your career.
Why Choose Our Full Stack Web Development Training?
Expert Instructors: Our trainers are seasoned professionals with years of industry experience. They are not just teachers; they are mentors who will guide you through every step of your web development journey.
Comprehensive Curriculum: We've meticulously designed our curriculum to cover the latest technologies and industry best practices. You'll learn front-end and back-end development, databases, frameworks, and more.
Hands-On Learning: Theory is important, but practice makes perfect. You'll work on real-world projects, from simple websites to complex web applications, gaining invaluable experience.
Job Placement Assistance: We understand the importance of landing your dream job. That's why we provide dedicated job placement support, including resume building and interview preparation.
Certificate of Excellence: Upon successful completion of our program, you'll receive a prestigious certificate that will validate your skills and impress potential employers.
What You'll Learn
Our Full Stack Web Development Training program covers a wide range of topics, including:
Front-End Development:
HTML5, CSS3, and JavaScript fundamentals
Responsive web design
User experience (UX) and user interface (UI) design principles
Front-end frameworks like React and Angular
Back-End Development:
Server-side scripting with Node.js and Express.js
Databases and data modeling (SQL and NoSQL)
RESTful API development
Authentication and security
Full Stack Development:
Integrating front-end and back-end components
Deployment and hosting of web applications
Version control with Git
Collaboration with development teams
Your Path to Success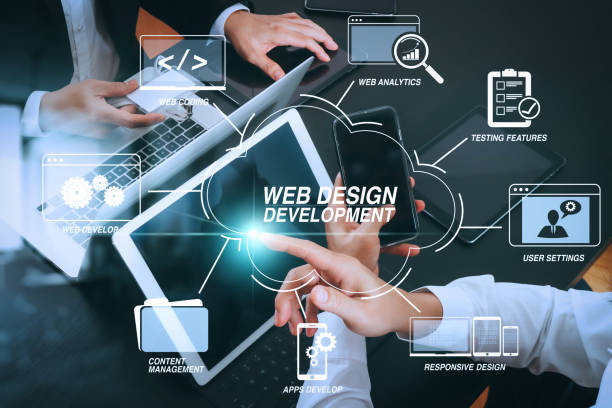 Enroll: Join our Full Stack Web Development Training Course in Jodhpur to kickstart your journey.
Learn: Dive into the world of web development with our expert instructors and hands-on projects.
Build: Create your portfolio of web projects to showcase your skills to potential employers.
Get Hired: With our job placement assistance, secure a rewarding job in the web development industry.
Certify: Receive your certificate of excellence and proudly display your achievement.
Don't miss this opportunity to become a sought-after Full Stack Web Developer in Jodhpur. Start your journey with us today! For more information and enrollment details, contact us or visit our website. Your future in web development awaits!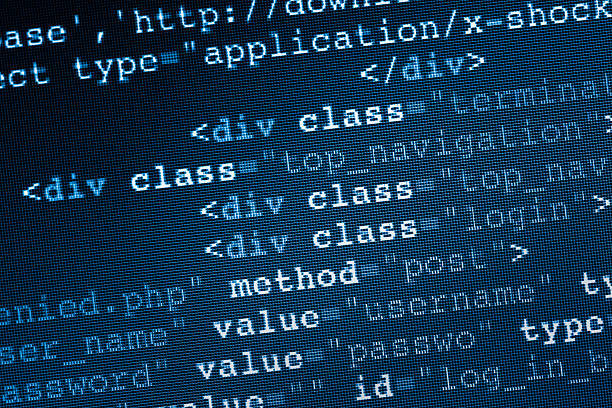 Web Development Course In Jodhpur FAQs
What is Full Stack Web Development, and why is it important?
Full Stack Web Development involves working on both the front-end (user interface) and back-end (server-side) of web applications. It's important because it enables you to create fully functional web applications independently, making you a versatile and in-demand developer capable of handling all aspects of a project.
What prerequisites are required to enroll in the Full Stack Web Development Course In Jodhpur?
There are no strict prerequisites, but a basic understanding of HTML, CSS, and JavaScript is beneficial. Our course caters to beginners and advanced learners alike, so anyone passionate about web development can join.
How long is the Full Stack Web Development Course in Jodhpur?
The course duration varies but typically ranges from 12 to 16 weeks, depending on the depth of content and the pace of the program. We offer flexible schedules to accommodate different learning styles and commitments.
What sets your Full Stack Course In jodhpur apart from others in Jodhpur?
Our course stands out because of our experienced instructors, comprehensive curriculum, hands-on projects, and dedication to student success. We focus on real-world skills and provide a certificate that is highly regarded by employers in Jodhpur and beyond.
What is Full Stack Training, and why is it important for a career in technology?
During Full Stack Training In Jodhpur, you'll acquire skills in HTML, CSS, JavaScript, front-end and back-end frameworks, databases, version control, and deployment, among others. These skills enable you to build complete web applications.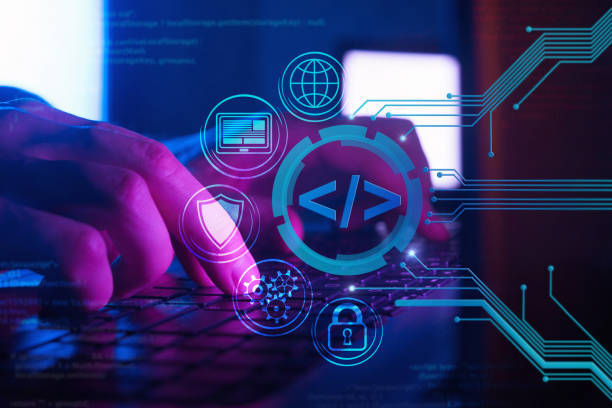 Can I take Full Stack Training even if I have no prior coding experience?
Yes, Full Stack Programs are designed for individuals with various levels of experience, including beginners. Many courses start with foundational topics to help newcomers build a strong coding foundation.
Are there any job placement opportunities provided as part of Full Stack Training In Jodhpur?
Yes, many Full Stack Training In Jodhpur programs offer job placement assistance, which may include job search guidance, interview preparation, and connections with local tech companies in Jodhpur.
Do I receive a certificate upon completing Full Stack Course In Jodhpur, and how recognized is it in the industry?
Yes, upon successful completion, you'll receive a certificate. The recognition of the certificate may vary, but reputable Full Stack Course In Jodhpur programsoften provide certificates that are well-regarded by employers in the industry.
What sets Full Stack Training in Jodhpur apart from training in other locations?
Full Stack Training In Jodhpur benefits from experienced local instructors who understand the job market in the area. Additionally, it may offer networking opportunities with local tech communities and businesses.

How do I enroll in a Full Stack Course in Jodhpur, and where can I find more information?
To enroll, you can typically visit the website of the training program or institution offering the course. You'll find details about the curriculum, schedule, fees, and contact information for any inquiries.
What are the key programming languages commonly used in web development Training?
The primary programming languages used in web development are HTML (Hypertext Markup Language) for structuring web content, CSS (Cascading Style Sheets) for styling web pages, and JavaScript for adding interactivity to websites.
What is the role of a web server in web development, and can you name some popular web server technologies?
A web server is responsible for handling client requests and serving web pages and content to users. Popular web server technologies include Apache, Nginx, and Microsoft Internet Information Services (IIS).
What is responsive web design, and why is it important in modern web development Training In Jodhpur?
Responsive web design is an approach that ensures web pages adapt and display correctly on various devices and screen sizes, such as smartphones, tablets, and desktops. It's important because it enhances the user experience and helps websites reach a wider audience.
Where can I find reputable web development training in Jodhpur?
In Jodhpur, you can find reputable web development training In Jodhpur at institutions like the Jodhpur Institute of Engineering and Technology (JIET), the Jodhpur National University, and various private training institutes and online platforms that offer courses in web development. It's important to research and choose a program that aligns with your learning goals and preferences.
Why Oilab Learning is The Best Web Development Training Institute in Jodhpur?
Oilab Learning is the best web development training institute in Jodhpur due to its highly experienced instructors, comprehensive curriculum, hands-on approach, and industry-relevant training. Students benefit from personalized guidance, real-world projects, and a supportive learning environment, ensuring they acquire the skills and knowledge needed to excel in web development.
FAQs
Yes, Doing full stack web development course is really worthwhile. Right now the demand for full stack developers is huge in the market and it will continue to grow. OILAB's full stack web development course is highly advanced with proper training and internship.
Yes, web development is a widely known course with highly paid job opportunities. OIlab learning provides the Web development course with best practical experience.Whether you are a beginner or an experienced professional, courses are designed to provide you with a solid foundation and advanced knowledge in web development.
OILAB's virtual classroom provides a dynamic learning environment, allowing you to attend classes from the comfort of your home or any location that suits you.
Yes, Web development can be a ideal career choice. if you want a secure and high-paying job, competitive salary Web development training program with OILAB can make this a great career fit.
Course Features
Duration:05 Months
Skill Level:Beginner
Assessment:Yes
Certificates:Yes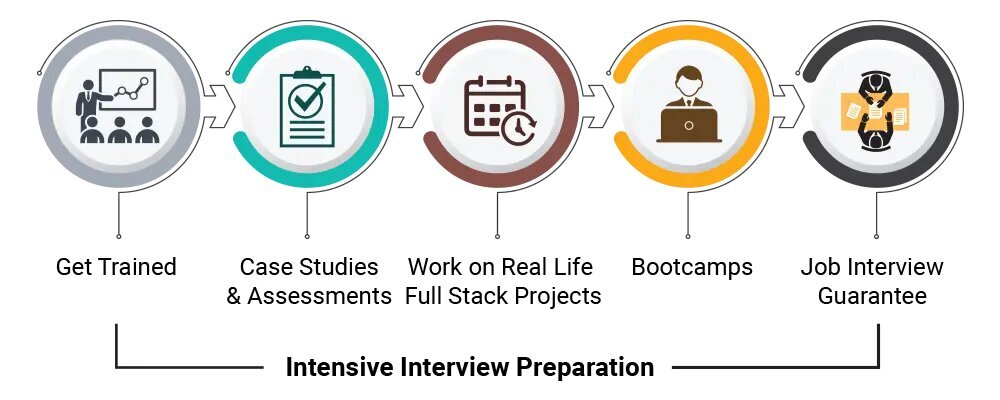 Our & Hiring
Trusted

by our professional partner