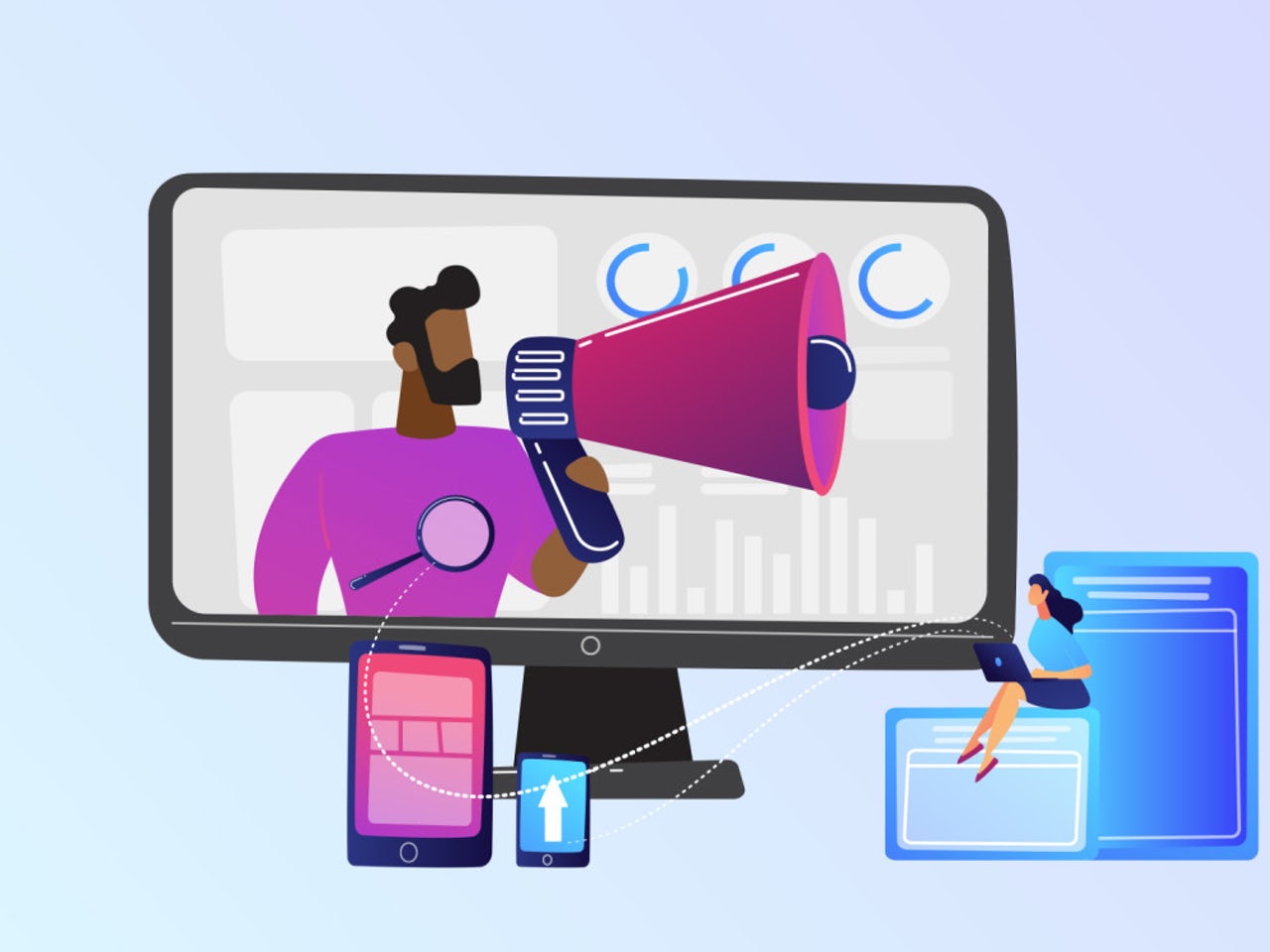 20+ Most Asked Digital Marketing Interview Questions & Answers
1. What are the different types of Digital Marketing?.

Different Digital Marketing aspects –
Search Engine Marketing (SEM)
Content Marketing
Email Marketing
Social Media Marketing
E-commerce Marketing
2. What are the most effective ways to increase traffic to your website?
The most popular and effective ways to increase traffic to your website are-
Paid search
Display advertising
Content marketing
Writing crisp headlines
SEO activities
Content optimization
Targeting long-tail keywords
Guest blogging
Seeking referral traffic
Posting content on LinkedIn
Linking Internally
Email marketing
3. Define SEO-
Seo stands for "Search Engine Optimization". in other words it means increasing the visibility of your website on the search engine result page (SERP).
4. Name some useful Digital Marketing tools.
Keyword Discovery
Alexa Ranking
Google Analytics
Crazy Egg Heatmaps
Generator
Favicon Generator
XML Sitemap Generator
Digital Point Keyword Tracker
Google Trends
Google Keyword Planner
SEMrush
5. What is the limit for the characters in Adwords Ads?
The headlines and subheadings should not be more than 30 characters and the descriptions should be within 90 characters.
6. What are the limitations of Online Marketing?
Intense Competition: Since online marketing is easily accessible and cost-effective, it has become a preferred method for most of the brands. It can get overwhelming: There is so much information and data and an onslaught of tools that it's easy to get overwhelmed and get confused. It takes a lot of practice and experience to get your head around all of it. Analytics is only as good its user: There is analytics for everything but you can't do anything with plain data unless you know how to read and make use of it.
7. What is the use of anchor tag in SEO?
The anchor text is the visible, clickable text in a hyperlink. The words contained in the anchor text can determine the page ranking in search engines.
8. Name some PPC (Pay-Per-Click) tools?
SEMrush
Unbounce
Keyword planner
AdWords Editor
AdWords Wrapper
9. What is AMP?
AMP is short for Accelerated Mobile Pages. It is a project from Twitter and Google to make fast mobile pages. AMP is an open-source library that helps create a lightweight and fast loading web page.
10. What are long-tail keywords?
A long-term word is a keyword phrase containing 4+ words that make the search results more specific. Long-tail keywords get low search traffic, but they rank better than single-word keywords.
11. What are the four C's of Digital Marketing?
Customer – Who sees the message.
Content – The message customer sees.
Context – Why the Customer sees the message.
Conversation – Happens between you and your customer.
12. What are the 3 ingredients of Digital Marketing?
The 3 ingredients of Digital Marketing are-
Traffic
Insights
Sale
13. Mention some bidding options.
Cost Per Click (CPC)
Cost Per Thousand Impressions(CPI)
Cost Per Action/Acquisition (CPA)
14. Name 3 email marketing tools.
Campaign Monitor, Litmus, MailGenius.
15. What is it that you like the least about Digital Marketing?
I don't find anything but the practical experience we need to get results. That's a bit tricky otherwise it's amazing.
16. What is your major expertise in Digital Marketing?
The market is too vast in terms of Digital Marketing and there are so many things to do in this market. I am good with generating sales from Facebook ads.
17. Has your degree benefited your digital marketing career?
Yes it was, I did my Bachelors in Journalism and media and we had marketing as a subject so yeah.
What is your approach to edit a copy?
The correct approach to edit a copy is –
Trim the fat
Cut the convoluted words
Take a laser, not a shotgun approach
Use online proofreading tools
Do not repeat yourself
19. What do you know about Viral Marketing?
Viral marketing is a business strategy that uses existingsocial networks to promote a product. It refers to how consumers spread information about a product to people in their social networks.
20. How will you contribute to our marketing team ?
I can build blog posts.
I can make creative posts from canva, photoshop.
I can generate traffic on blogs.
I can help to change the interface of the website.